A sales order is an internal document generated by the seller, indicating that the customer is now ready to purchase products and services. It is a confirmation document that authorizes sale of listed items for the given amount. The document gives a clear understanding about what the customer has decided to buy. Sales order is often considered a legal contract that makes it mandatory for the seller to sell products at the agreed upon price. The seller generates sales order when the sales quote sent to the customer is approved. 
If in the delivery day, some product is not in stock, salesperson or manager can create BACK-ORDER with another delivery day.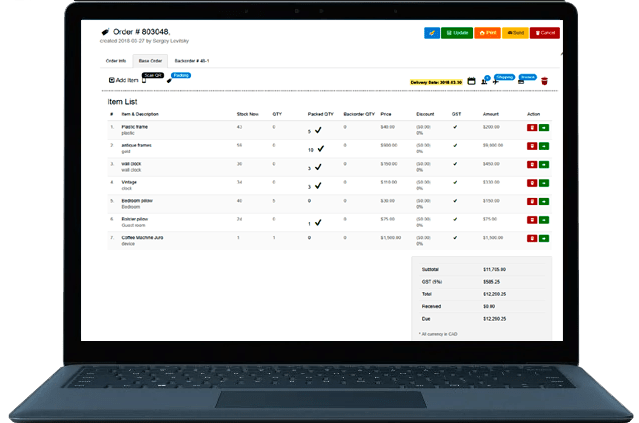 E-CRM Sales Orders & Invoices:
Processing orders list, sorting, search and export
Editable order statuses, new, process, packing, completed, cancel , etc. 
Real time  stock monitoring
Add item in order you can from warehouse, e-commerce site, manually by auto search, using QR code on item
If some item from order not in stock you can generate back-order with a different delivery date 
Different currencies and taxes are available in setting
Modify order and back-order delivery date

Assign discount to order

Add note to order
Assign order to some employee (packing worker)
Generate invoice from order or back-order.
Cancel order or back-order and sent order to archive
Converting order to PDF,  print, send to customer
Print order with QR code and label
Invoices outstanding balance list
Add payment schedule to invoice 
Send email with invoice to customer
Set payment to invoice. Add photo of pay document (cheque) using webcam or upload from PC.  (on-line payment system not include, custom order)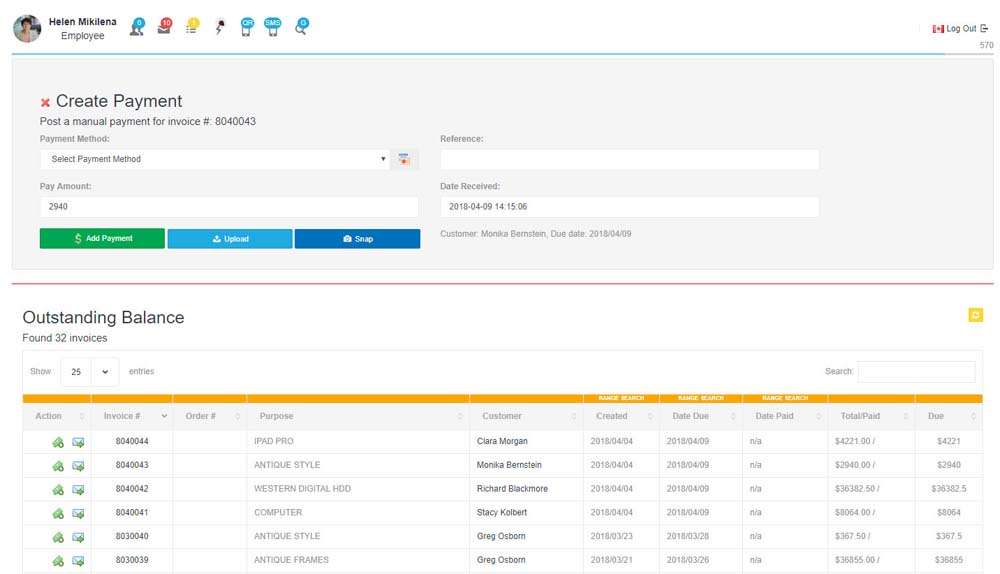 *     All customer names are fictitious and used for demonstration purposes