ALL-IN-CRM (CRM)  is a fully integrated customer relationship management system designed to help organizations attract, keep, and develop, profitable and engaged relationships with customers, prospects, and partners. With a feature-rich suite of sales, marketing, warehouse, documents, and customer service modules, CRM provides a single platform for all staff members and external partners that enables them to manage ongoing relationships with customers from the first contact to purchase and after-sales support.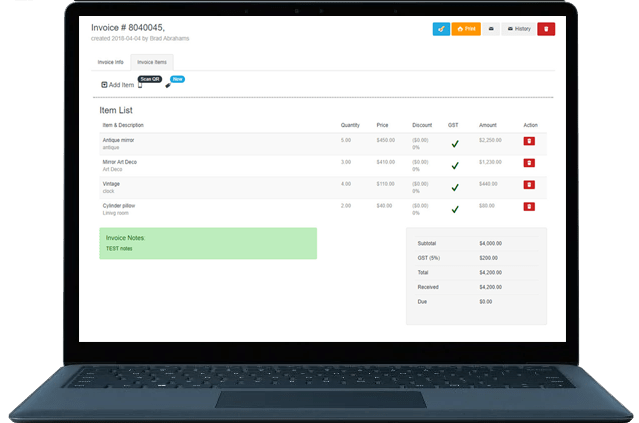 ALL-IN-CRM can use for:
Organize sales process with orders, invoices, backorder, online payment, QR code order identification, and more..

Supplier management. Creation of a supplier order from the list of products. Retains volumes, dimensions, the weight of products.

Warehouse inventory management with real-time inventory stock, broken items, shipping, packing, QR or Bar code identification, QC-CRM can print QR labels and read QR or Bar code using mobile devices, more..
Documents management with document tree, drag and drop files between folders,  converting to PDF, shared folder and files, template parsing, Electronic Signature,  secure document sending via email or SMS (no attachment), more…

Payday Loan and Cash Cheque management, Support new Ontario rules, Instalment loans, Adjustment, Extended plan, custom fee, reports, more….
Marketing process, Campaign builder to send information by SMS, email, or autodialer
Build-IN SMS, Fax, email,  Click2Call function, record calls,  phone system for sales
ALL-IN-CRM ready to organize delivery service 
Office inventory, manage office equipment like PC, Laptops, tables, TV and other,  support categories, Equipment Suppliers, responsible employee, room location, QR label with item image and more..
*        All customer names, phones, and emails are fictitious and used for demonstration purposes