ALL-IN-CRM (E-CRM) includes BuildIn QR and Barcode scanner.
The employees or customers can use 2 types of QR and Barcode reader
Android Mobile phone or tablet and Windows desktop (using webcam) reader
QR+Barcode external scanner can be used with Windows desktop, Android phone, and Tablet, IPAD, and iPhone. (You have to buy external scanner)
ALL-IN-CRM can generate and print QR or Barcode in each product, order, invoice, and other documents. Using QR or Barcode employees will able to do fast search any products or documents by reading code from printed hardcopy or from the screen.
Salesman in the store, the customers in Trade-Show can create order and add products to it using the Click2Order ALL-IN-CRM  system.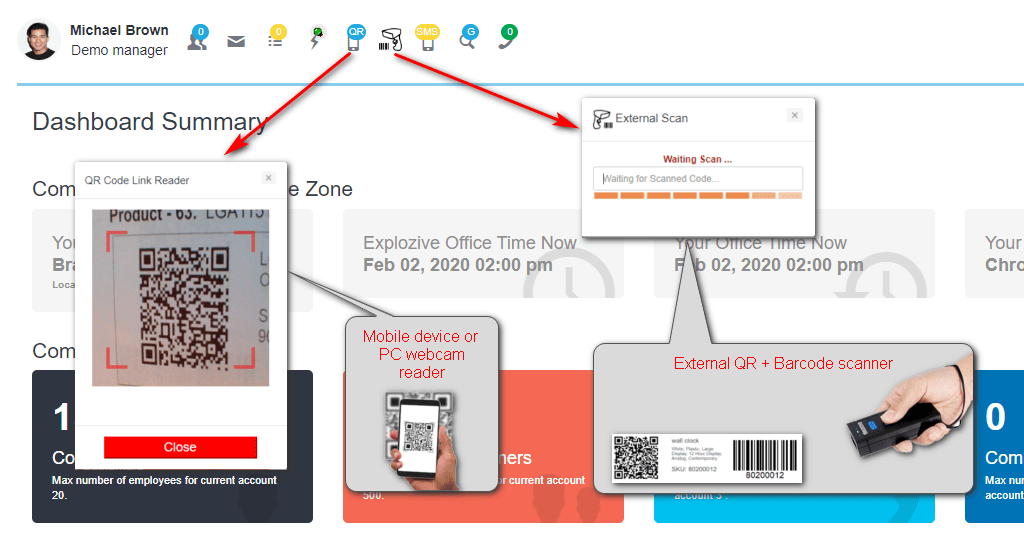 Product with Barcode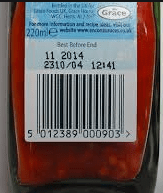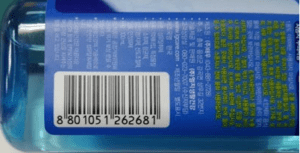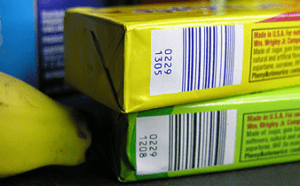 Documents with QR and Barcode