Our customers can create their own shopping carts using standard popular e-commerce software like WooCommerce or Shopify which integrates seamlessly with our ALL-IN-CRM portal. ALL-IN-CRM and e-commerce work on different servers, which ensures a high level of protection of your data. ALL-IN-CRM has much more functionality, reports, and statistics than any other e-commerce software.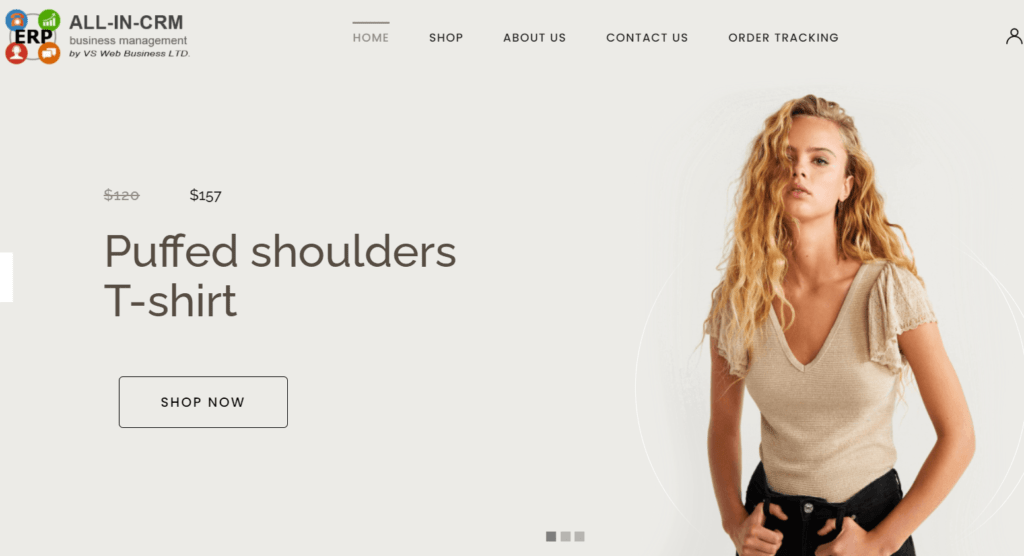 All products, customers, employees information stored in CRM, which has limited access for the public.  WooCommerce can work in an independent dedicated server with public access.  If something happened with the public server (WooCommerce), the IT team can reinstall  WP+WooCommerce, setup  API and Webhook credentials in CRM and Woo, start Synchronization in CRM, and in a couple of hours, all products with images will be visible on the public site.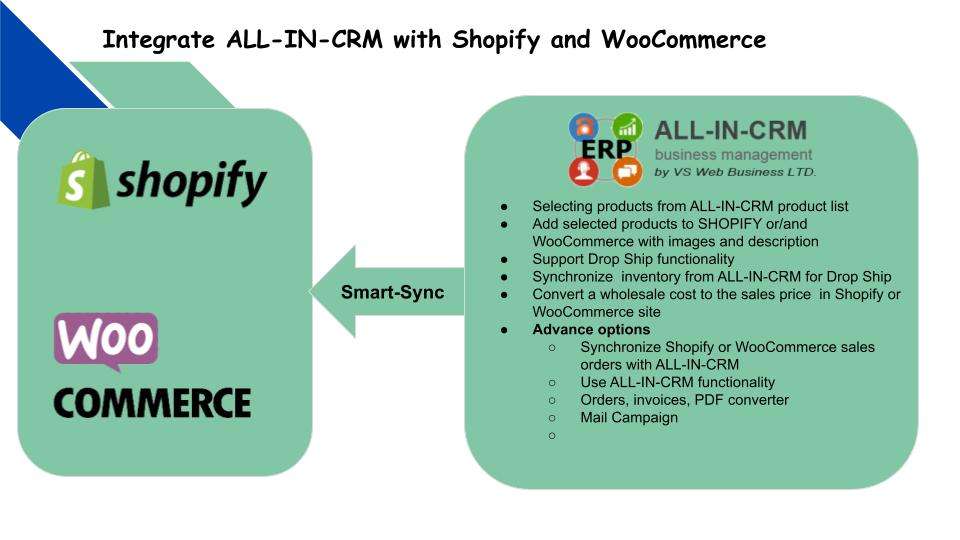 ALL-IN-CRM PRO supports multiple synchronizations. This is means that a customer can connect to multiple WooCommerce stores and import different products from the CRM database.