Employee management is one way to help turn an underperforming employee around or prevent high-performing employees from becoming a weak performer. The concept of employee management is more than just making sure that people are doing their jobs; it's a variety of procedures and strategies that can help you measure, monitor, and interact with the workforce that plays a huge role in your company.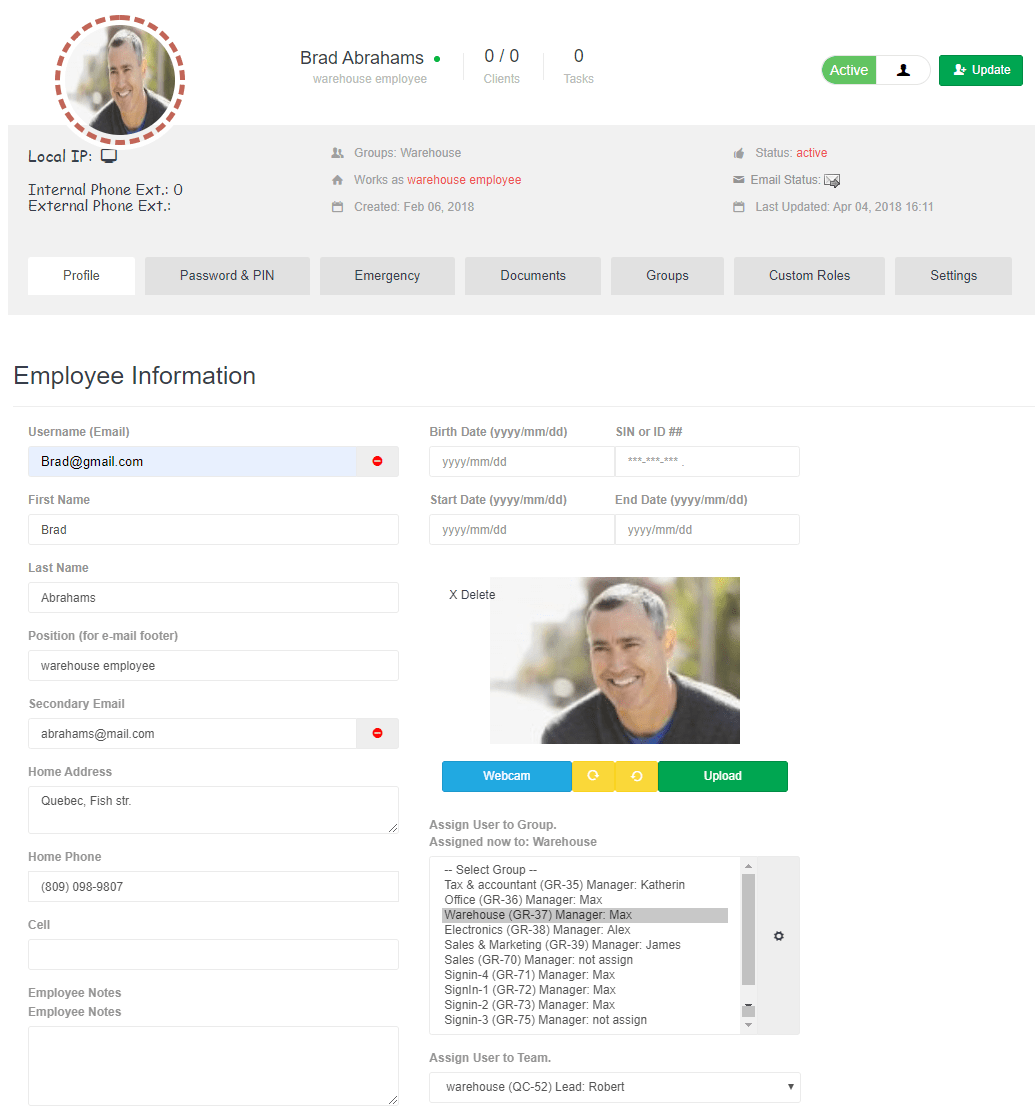 E-CRM Employee Management:
Unlimited employee groups

Unlimited teams inside the group
Add own roles type and setting
Password complexity meter
Secure PIN for additional protection
Different types of login (from office, using pin,, ect.) 
Set custom roles for employee
Set internal and external phone extension
Set internal email manager
Use a webcam or  drag & drop uploader to add employee photo to profile
Use the mobile phone to add the photo to profile 
Assign desktop computer from office inventory 
Browser-based remote access to employee PC,

can be used to help employees use some software or analyze documents, etc..

Instant messenger for real-time communication between employee

Re-assign employee. Re-assign customers, tasks, messages, a doc from one employee to other
Employee list.  Advance search employee
Last employee action date 
Employees activity report. You can control, in real-time,  what is your employee doing, tasks, customers, messages, etc..
View history .of employee activity for each employee
View history of employee activity for each customer

*        All customer names, phones and emails are fictitious and used for demonstration purposes