Each product in ALL-IN-CRM has data that need to automatically calculate all necessary parameters to do supplier management, container management, and wholesaler management for B2B and B2C customers.
Product UI has separate sections (TABS). Each TAB includes some information about the product and can be hidden depending on the ALL-IN-CRM setting. .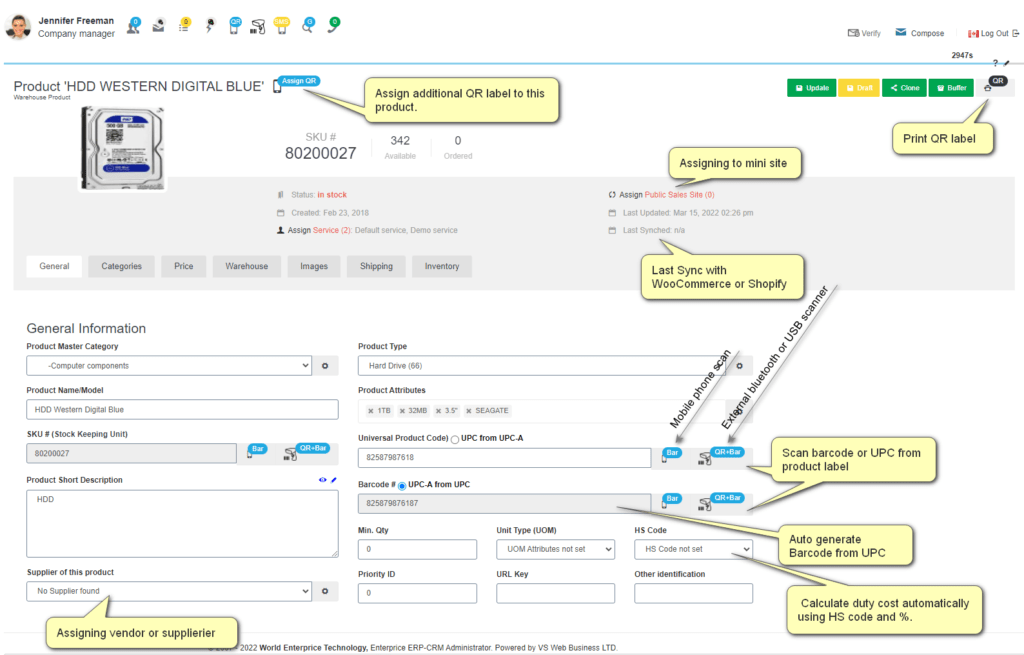 Product category
---

Product prices
---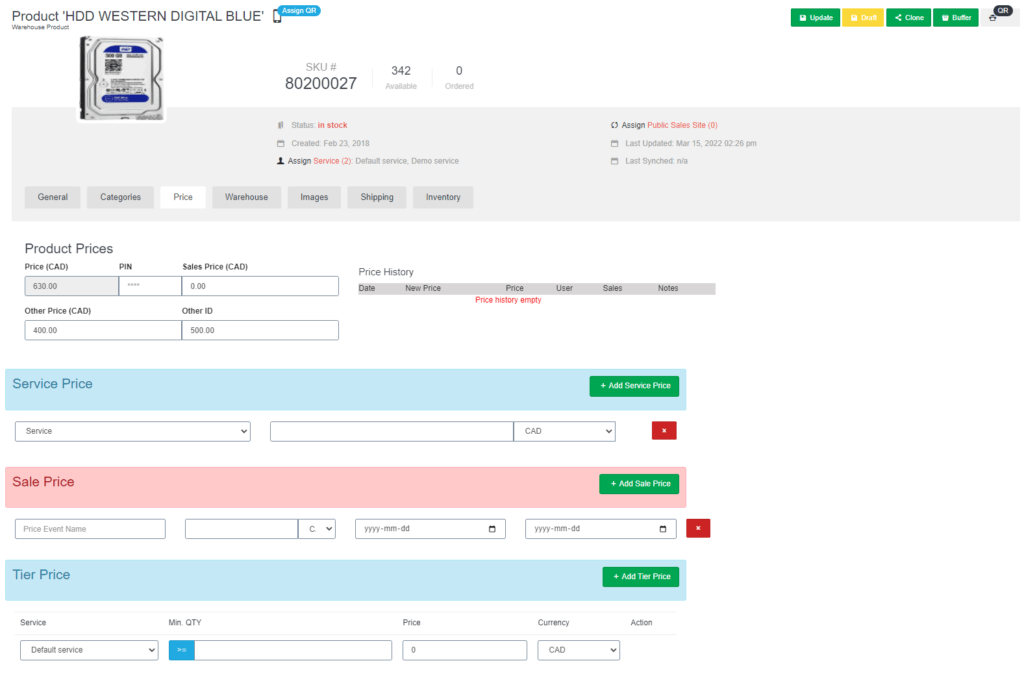 Warehouse location
---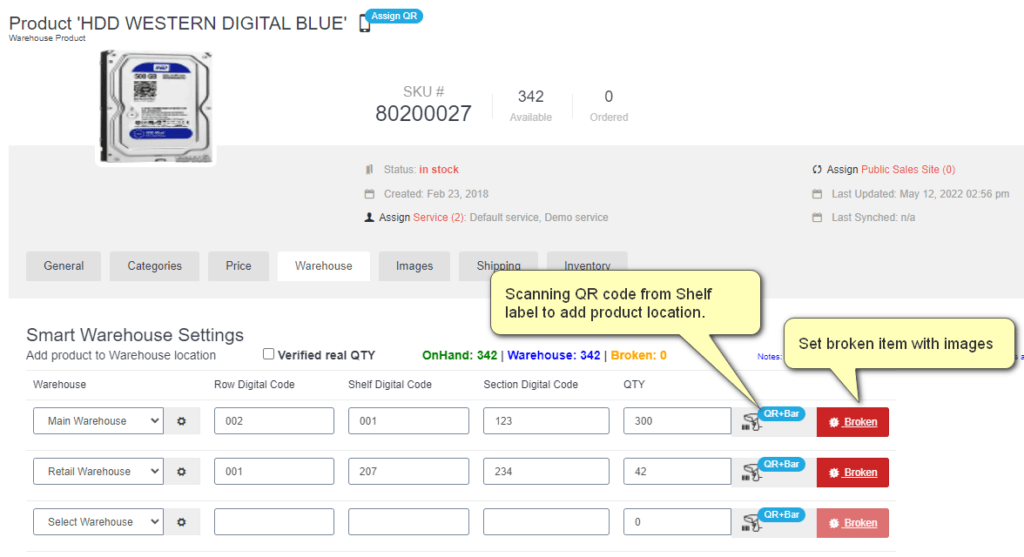 Product images
---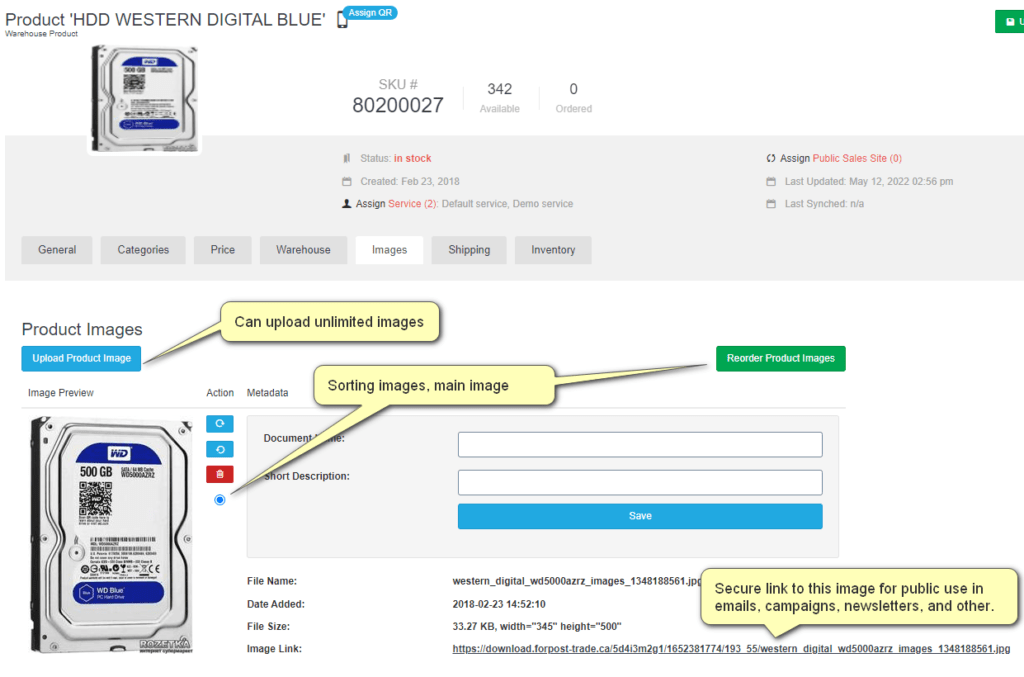 Product shipping (supply orders modification)
---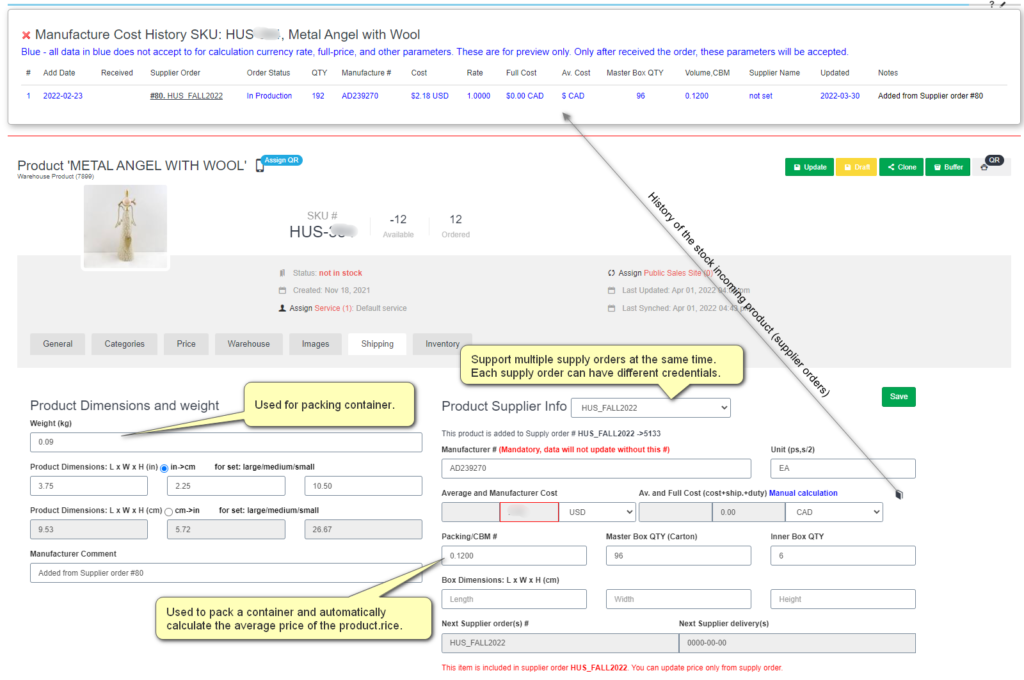 Product inventory. Stock history.
---